When Kamlesh Atwal from Uttarakhand's Milak Nazeer village realised that the students of his village lacked awareness about how to pursue their education and choose the right careers, he wanted to help them by creating a safe space where they could learn essential life skills.
So in 2012, he decided to open a school in Nanakmatta village, while he was still pursuing his PhD at Jawaharlal Nehru University in Delhi. "My goal was to create an environment where students and teachers collaborate to both learn and un-learn, striving for a better future," he says.
From 2012 to 2014, Kamlesh would visit Nanakmatta on holidays or by taking leave to work for the school. But when he completed his PhD in 2015, he came to the village for good to nurture his dream of being a teacher and re-design the school in a new way.
"Today, I'm not just a teacher, but also a fellow learner alongside these students," he says.
Students leading education and community initiatives in rural Uttarakhand
The students of the Nanakmatta Public School in Udham Singh Nagar district of Uttarakhand have set up more than 20 community centres in different areas of Nanakmatta, with a focus on providing a learning space to students who cannot afford education.
At these centres, students organise book and science fairs, and learn by teaching and managing engagements through games, music, films and books. There are more than 1,000 students in the school. Kamlesh informs that mostly senior students — Classes 9 to 12 — are involved in these projects.
"We aim to provide holistic education to rural and semi-rural children in the context of rural Uttarakhand. This is a 'student-led' school where the students learn from each other through a plethora of activities — from making documentaries to running their own magazines and community centres. The school's flexible curriculum and freedom attract students from various villages and semi-rural areas who enjoy spending time here," says Kamlesh who is the co-founder and academic coordinator at NPS.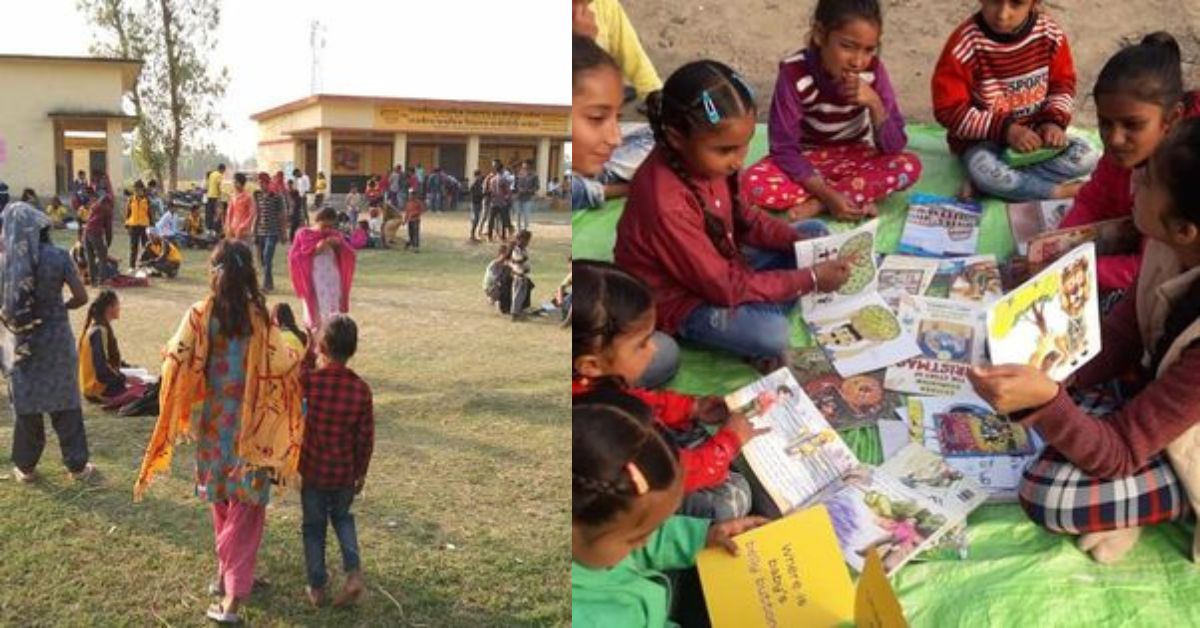 Ayesha, a Class 10 student, is currently running a community library in Dhyanpur village, where she works with around 30 to 40 children every evening.
"We engage in various activities, such as playing games like hide-and-seek and pakdam-pakdai. Additionally, from 4 to 6 pm each day, we read and learn together. During this time, we focus on enhancing our storytelling skills through written words and enjoy book-related games," she says.
"Furthermore, we engage in role-play games to better grasp the stories within the books. Apart from these activities, we also celebrate festivals like Holi and Raksha Bandhan, where we exchange sweets and enjoy the festivities," she adds.
Kamlesh notes, "Ayesha is an active worker at the community centre. This has helped transform her own confidence and zeal to learn in her classroom. She is now able to share what is in her mind with confidence. This is the impact of working with the community through this project."
Ayesha is among the 50 students who have been able to build positive leadership through such responsibilities. These are learnings, notes 37-year-old Kamlesh, that traditional classrooms may not teach you. His students actively participate in daily meetings, formulate plans to run their centres, discuss the challenges and learnings of these responsibilities, and reflect upon their experiences.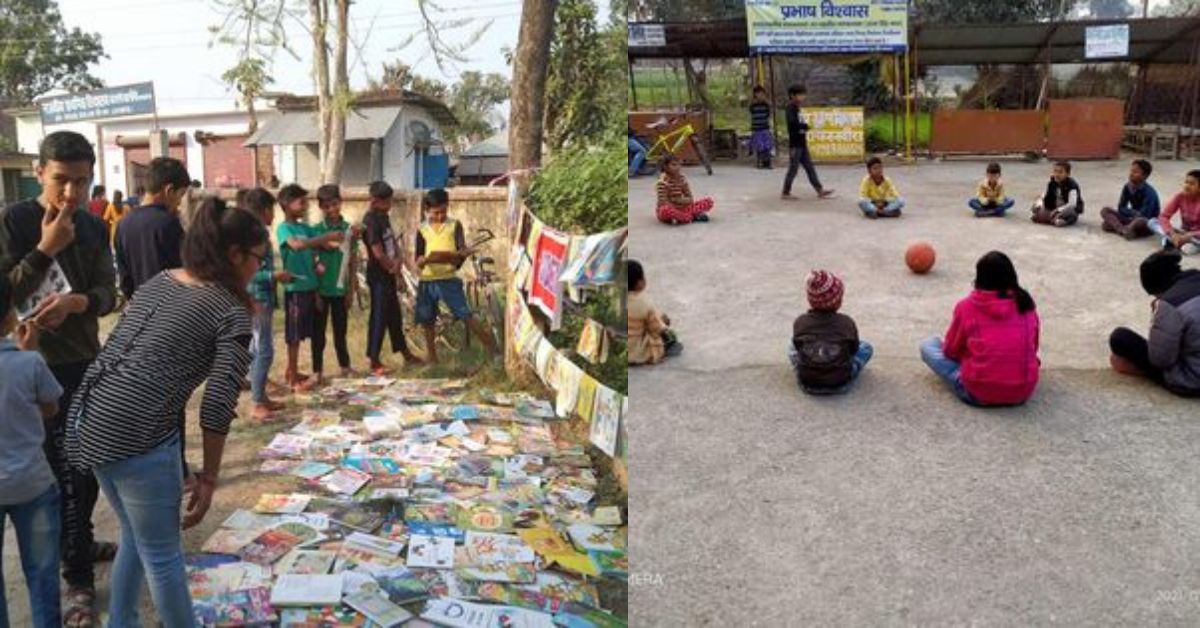 Learning beyond the classroom
Kamlesh shares that the idea of the community centre was proposed by education activist and teaching mentor Mahesh Chandra Punetha from Pithoragarh district. Initially, the focus was just to provide books, but this later developed into a space where children of the community could learn from each other.
NPS also provides students with a space to make films by carrying out field research. So far, the school has helped students release two documentaries on their YouTube channel. The first is about Uttarakhand's Gujjar community, who migrate from one place to another for livelihood. The other is about the lives of fishermen in Nanakmatta. To make such films, the students spend a month with these communities to learn more about their everyday lives.
"The classroom is all about rote learning with many abstract ideas. It doesn't provide a space where we can implement our ideas into action," says Mahesh, adding that through documentary filmmaking, students are better connected with their community.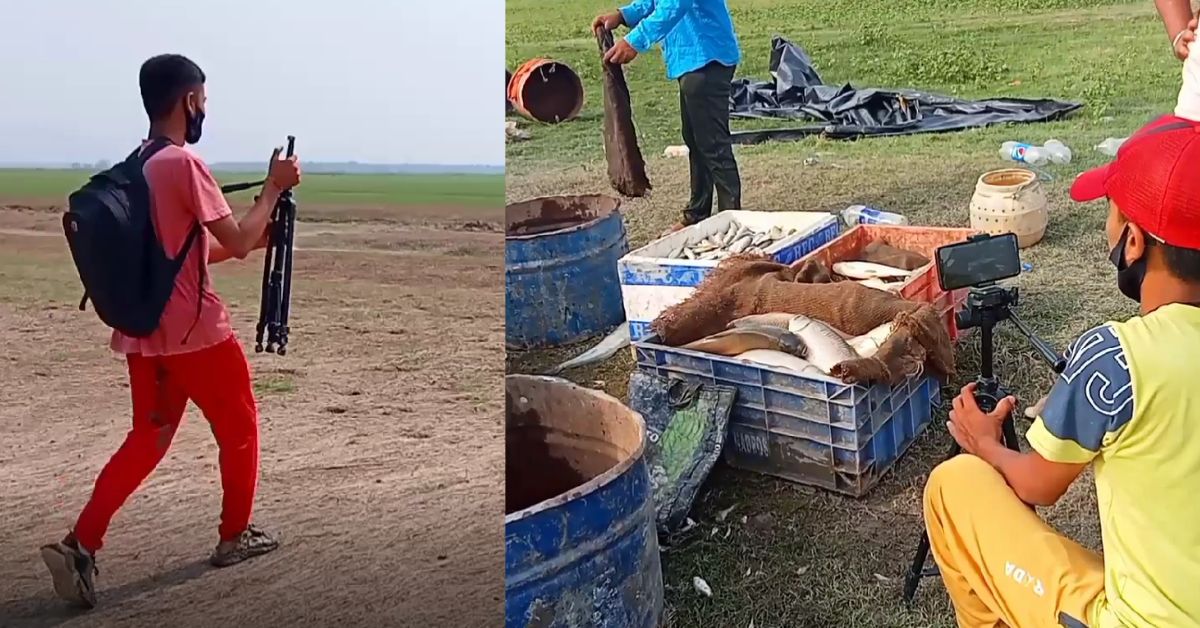 The students also banded to make a film club in the school to screen films using a projector in one of the school's common rooms for students from different classes every week. This was done with the aim of offering different alternatives to audio-visual platforms and learning academics more effectively through watching films.
The students also work on 'The Explorer' — a magazine that they curate through their editorial team. They collect written pieces from students across the school and edit, proofread, and release the work on their own. The magazine consists of student ideas, written work, cartoons, and more.
The students also work on different versions of the magazine. For instance, with the 'Wall Magazine', they create a base of cardboard and paste their writings, drawings, and poems on it. They then display this magazine on the assembly wall so that more and more students can read it. They also release digital magazines to share with parents, teachers, and their mentors.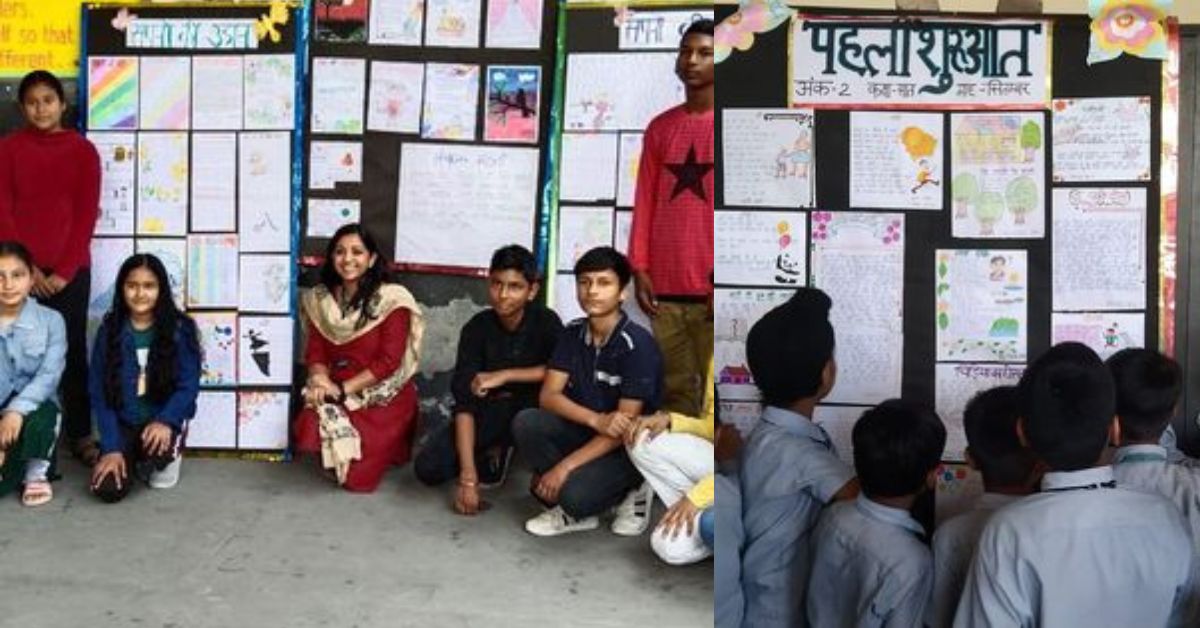 "The initiative of magazines in schools and classrooms is building a writing culture among students. Writing is one of the most necessary practices every student should be familiar with. After getting inspiration from senior students, junior classes also released their wall magazines with the help of their teachers. In this initiative, students are not only building their writing skills but learning from each other's writing," says Kamlesh.
NPS's initiatives work to encourage students to contextualise learning in their local surroundings. Kamlesh notes that the school identified that children are often oblivious to the things happening around them and that studying only within classroom settings without context or reference makes learning more abstract.
This is one of the key reasons why they work on documenting stories of the people around them, focussing on their traditional art and craft, challenges, social issues, and customs. 
NPS collaborates with the People's Archive of Rural India (PARI) to teach students reporting, data analysing, and ground research.
"This project is helping students to know more about the stories around them and learn from the ordinary people of day-to-day life. It helps senior students to get examples from their surroundings about what they are learning in the classroom. Ultimately, it is strengthening academic learning and helping to connect bookish concepts with the stories to get a better perspective of the particular topic," says Gurpreet Kaur (16), a Class 12 student.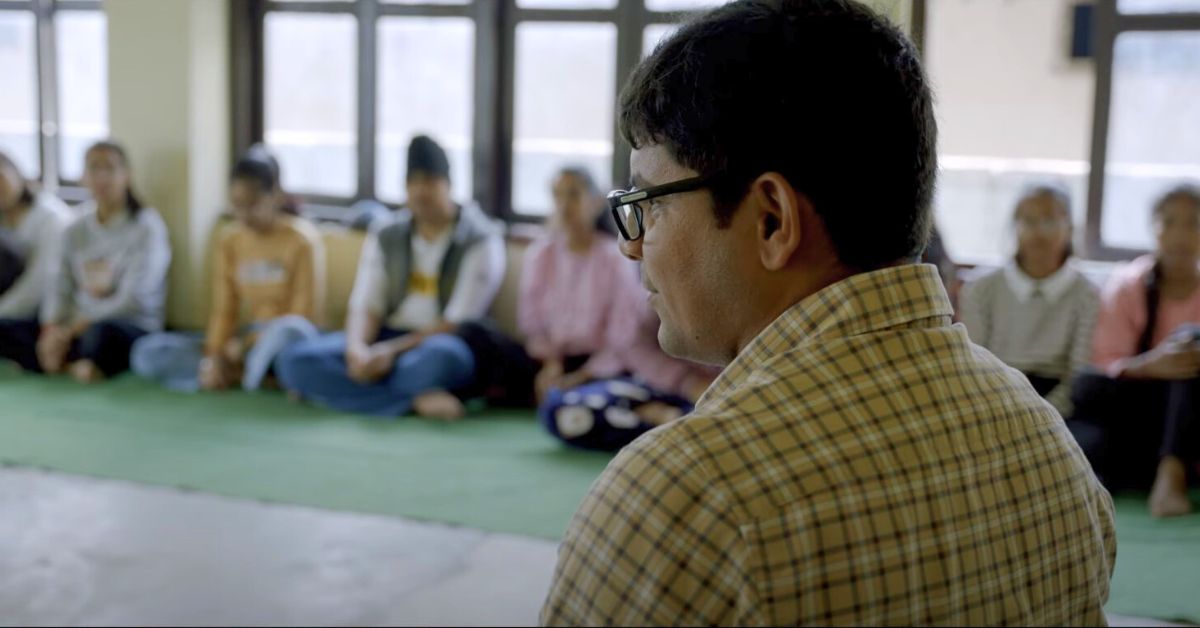 Shaping confident learners for a better future
"All these activities are part of the school curriculum, and students are marked as per the progress of their work. These projects' impact is more visible than traditional school learning among the students. Through these projects in the school system, students are more confident to share their views and opinions," shares Chandra Sekhar Atwal, the principal of the school who is also Kamlesh's younger brother.
The students are encouraged to share their learnings on platforms such as Teach for India, Kids Education Revolution, and more.
For Kamlesh, providing students with opportunities to connect with others working in the field of education is important. He says, "It is important to collaborate with diverse organisations and like-minded peoples to get a new perspective and a vision to look at the model of education in various ways. It helps to shape our understanding of the world around us. They also provide some reflection about how we can make our institution more effective and student-centric."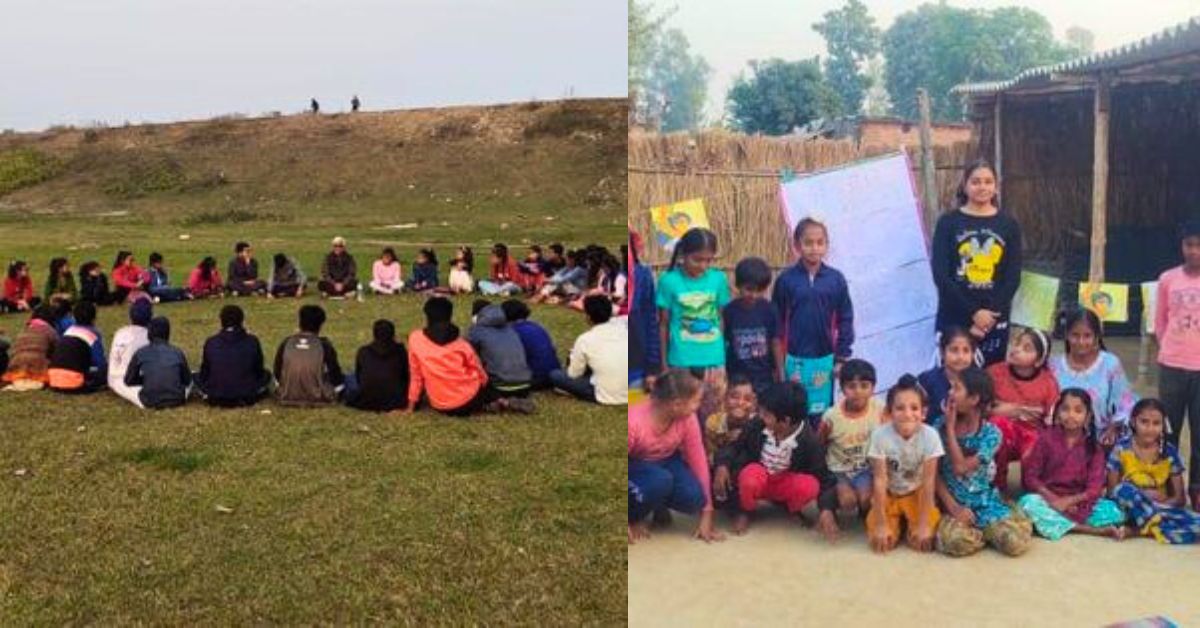 For instance, Mahesh mentors the students, particularly in language, grammar, and writing; cinema activist Sanjay Joshi provides new insights and ideas on film and cinema; and Ashutosh Upadhyay, an education activist working at Bal Vigyan Khojshala, Haldwani, organises workshops on science. Meanwhile, documentary filmmaker Fathima Nizaruddin advises students on their own ideas pertaining to filmmaking.
Kamlesh says, "Schools are often part of a social structure and order, and it is effortless to run a system with a monopoly of teachers. But alternative learning needs a lot of trained teachers, who really want to work with students. Today's traditional education curriculum doesn't allow students to be involved in activities not related to course books."
He also says that it's not just that he's teaching students — he's also learning from them. He says, "I'm learning to be a student who is open to new opportunities, values questioning to find answers through teaching, and gains valuable insights from working with students, enabling me to better understand their learning needs."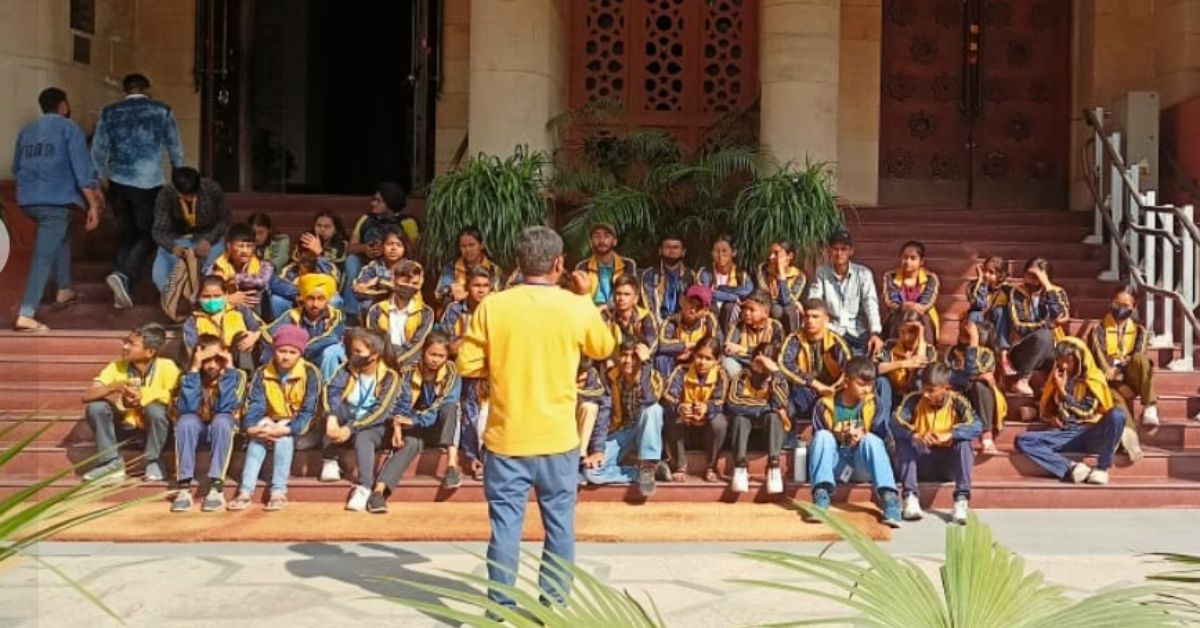 Several students from NPS have gone on to get admission to the likes of Ashoka University, FLAME, Delhi University, Azim Premji University, and more.
Kamlesh says, "I don't know what will be the position of students from NPS in the future, but I know they will never dominate marginalised communities and always help those in need."
Authored by: Prakash Chand, a Class 12 Humanities student from Nanakmatta Public School, Uttarakhand.
(Edited by Pranita Bhat;  All pictures courtesy: Nanakmatta Public School Administration)