I am an engineer by education, but a blogger by choice. With a keen interest in portrait and nature photography, I never forget to carry my DSLR when on an outing or celebrating special occasions with dear ones. In free time, I love to read and write blogs, or stay busy with my kiddo.
A friend of mine used to say that the entire point of a week is the "'weekend". This was back when we were in school and I used to hate being held up at home on Sundays. I mean, which teenager has ever liked their nosy siblings and their company for half the Saturday and the entire Sunday! So yeah, back then, I failed to appreciate the value of this best relationship ever created by the human civilisation.
But things have changed now, like total recall! After having worked five days a week, behind a desk, all I wait for is the Friday night. From detesting weekends, I have grown to love them. But honestly, what do we even do on weekends? The truth, at least in my regard is, not much, apart from minimal physical activity, gorging on junk food and binge watching American sitcoms. Well, not the most exciting and healthy idea to spend your time, is it? And that is the reason my weekend plans are going to undergo a complete change this June. Apart from getting rid of a boring and unhealthy lifestyle, what's special about this June is that the month also calls for an escapade to somewhere cool and pleasant. After much research and asking around, I have stumbled upon the best idea to make my weekends worthwhile, and yours too. Since you are reading my blog, I can safely assume that you love the prospect of spending weekends in a fun and stirring way than just lazing around in your home.
Another thing I can surely say is that 95 per cent of you (exclude the rest 5 per cent as these include people like my sister, who are just too phobic of high altitudes and cold climate) always fall for mountains and related activities. Well, among all the adventurous things to do in mountainous terrains, my personal favourite is trekking. That is why here I share my golden idea of blowing off the steam in June with trekking in the Himalayas. Further below you will find a compilation of the best weekend treks that have the potential to refresh you in such a way that the next few Mondays won't appear as dreary as they really are.
Chandratal: A Journey to the Moon Lake
Lahaul and Spiti, a district home to the surreal creation of nature, is in itself a breathtaking location. Out of the treasure trove this region has to offer, Chandratal is probably the most priceless gem. Set amidst a lush cover of the forest, this enchanting lake is a sight to behold. At different times of the day, the sun rays play upon the turquoise waters of the lake in a million different ways, extending it an almost ethereal quality. Imagine spending a weekend to explore something nearly as beautiful as the moon. Chandratal, as people fondly call The Moon Lake, is an 18 km trek from Batal and takes about 5 to 6 hours to finish. A long weekend would be perfect to undertake, in which you can leave Delhi on Thursday night and reach Batal by Friday afternoon. That will leave you with plenty of time to rest, acclimatise and explore. Passing some of the most gorgeous vistas of Himachal, you will finally reach the height of about 14,100 feet, upon which this idyllic lake is situated. Your efforts will be well rewarded not only by the mesmerising sight of the lake, but also with the surrounding scenery containing glimpses of the peaks of the Chandrabhaga Range. Spend a few hours here and watch the changing hues of the lake as the sun takes a leave and dusk approaches.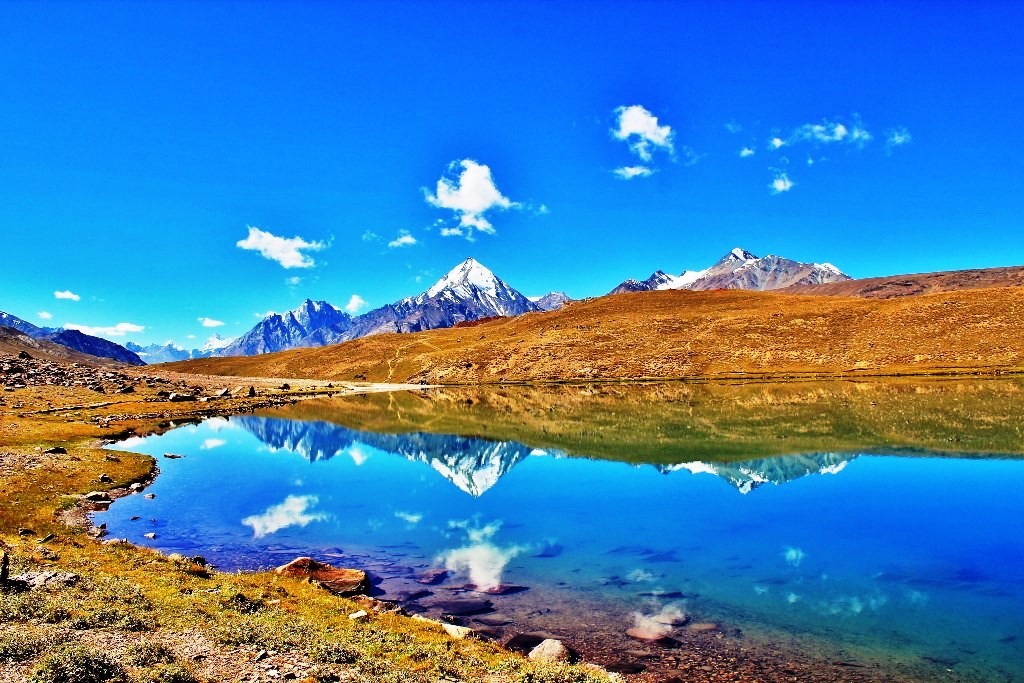 Bhrigu Lake: A Brilliant Blue Gem of Natural Bliss
In the month of June, this glacial lake turns into something of a scenic wonder, owing mostly to its colour that presents a stark contrast to the rest of the landscape. Set amidst an amalgamation of green and white setting, this picture-perfect lake stands out due to its brilliant blue colour. The lake is located in the Kullu Valley near the famous Rohtang Pass. The trek mostly starts from Gulaba and you get to walk some 14 km before you can witness this breathtaking sight. Your plan of action should be to reach Manali by Saturday morning from where Gulaba is approximately 20 km away. Velvety green pastures, fragrant apple orchards, ancient hamlets and pristine streams are some of those memorable sights that you will pass through while following the trail to Bhrigu Lake. My suggestion, be camera ready at all times to capture everything you find beautiful on the way.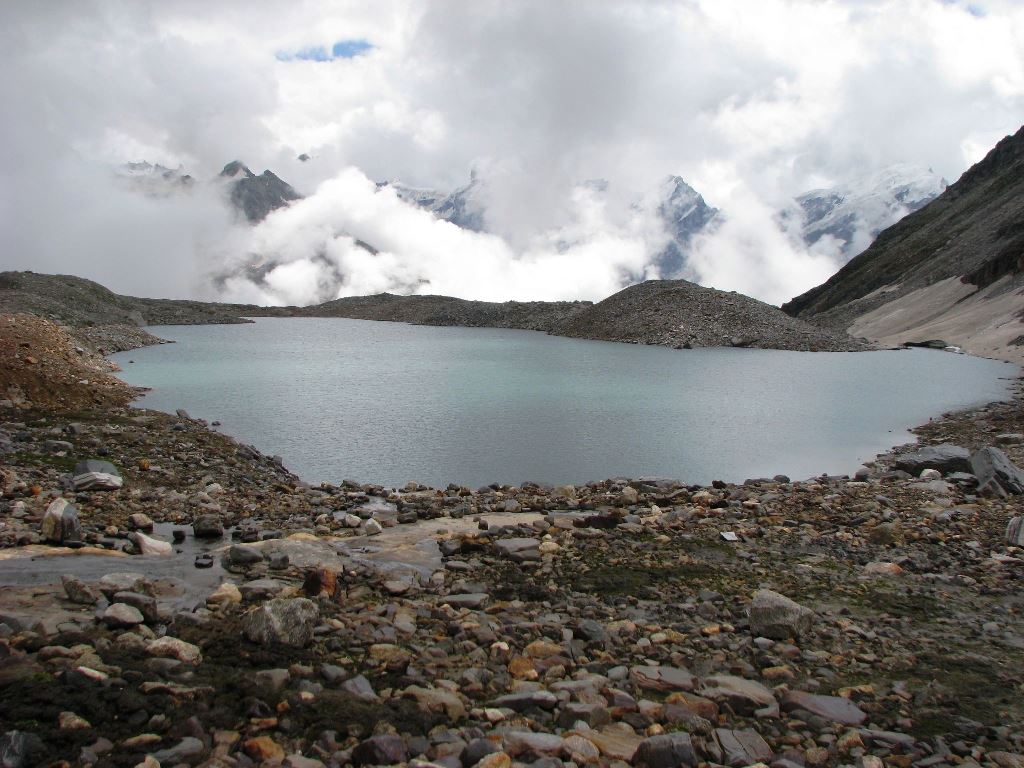 Khanpari Tibba: The Heavenly Meadows
If you have watched the famous Twilight series, you can easily imagine what Khanpari Tibba looks like. Remember the alpine meadow which was the love nest of our favourite (or not-so-favourite, depending upon your fandom) Edward and Bella? Yeah, Khanpari Tibba closely resembles that. This one is a short trek of around 3 hours from the ancient Hidimba Temple in Dhungri Village near Manali. The trail takes you through thick forests of deodar, oak and fir trees to the meadow that might make you feel like you have landed into a fairy-tale! As spectacular as the meadow, the trail itself is worthy of being captured through your camera lens. En route you will be treated with the scenic views of the Kullu Valley and the bustling town of Manali. Upon reaching your destination, explore around or simply sit back and bask in the ensnaring charm of your awe-inspiring surroundings.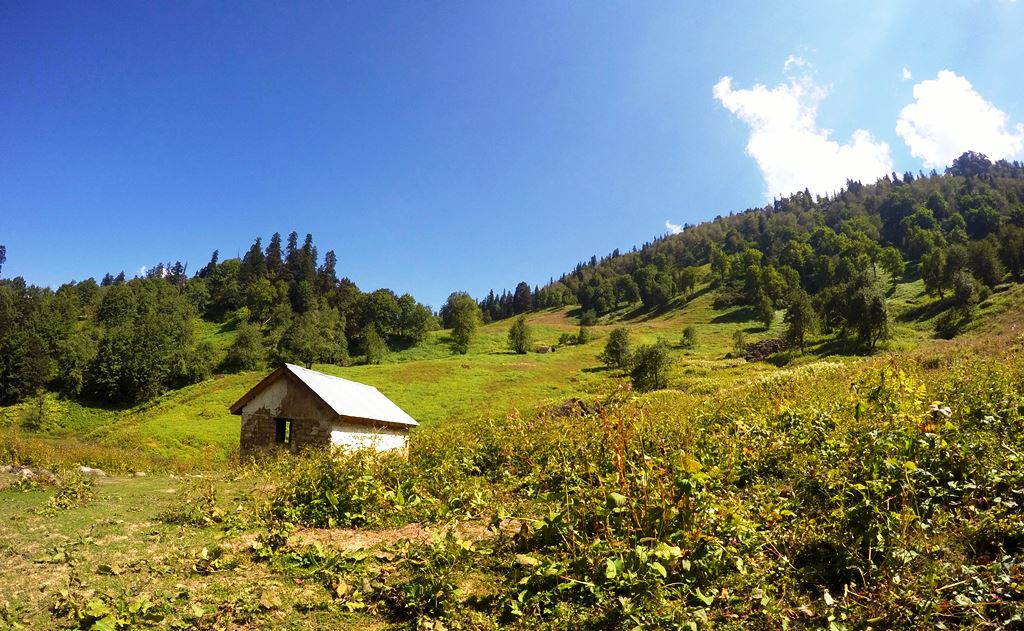 Mojidugh: The Great Himalayan Vantage Point
A weekend spent navigating to experience the serenity of Mojidugh and coming back to the glittering twilight of Manali is a weekend well spent. In order to make this idea come true all you have to do is reach Manali on Saturday morning and take a tour to explore this city brimming with a Victorian charm. It takes merely two days to finish this trek and come back, making it an ideal plan for a cool, fun-filled weekend with your friends. If you require to reconcile with your own self on this trip, by all means ditch your friends and head alone! You have a chance to spend a blissful early morning in Manali with a mouth-watering breakfast and the views of the Himalayas. If you are not too tired from your journey, I suggest that you go a little sightseeing and finally reach the base for the trek at Solang Nala, a 20-minute drive from the vibrant Mall road of Manali. The trail will lead you into the lovely forest of deodar, pine, and oak trees. Upon reaching Mojidugh, all your exhaustion will melt away as the surreal beauty of the region unfolds in front of you. From here, you will be offered splendid views of various Himalayan peaks in pristine white snow. Spend a night under the shimmering canopy of stars and head back to the town after witnessing a spectacular sunrise.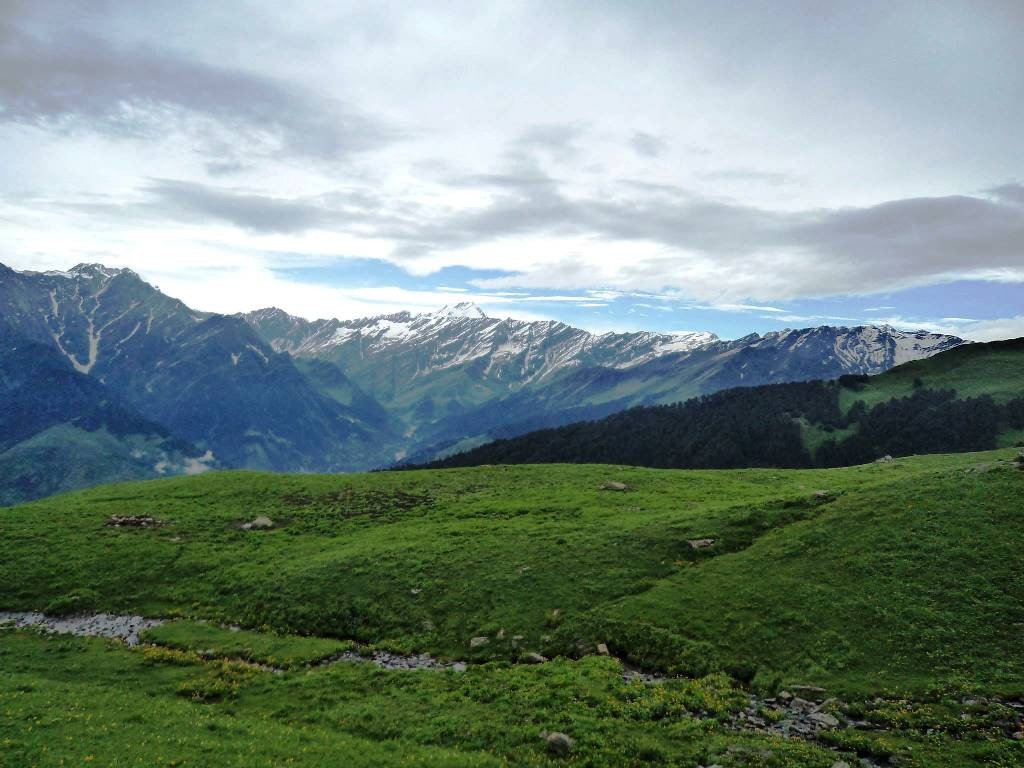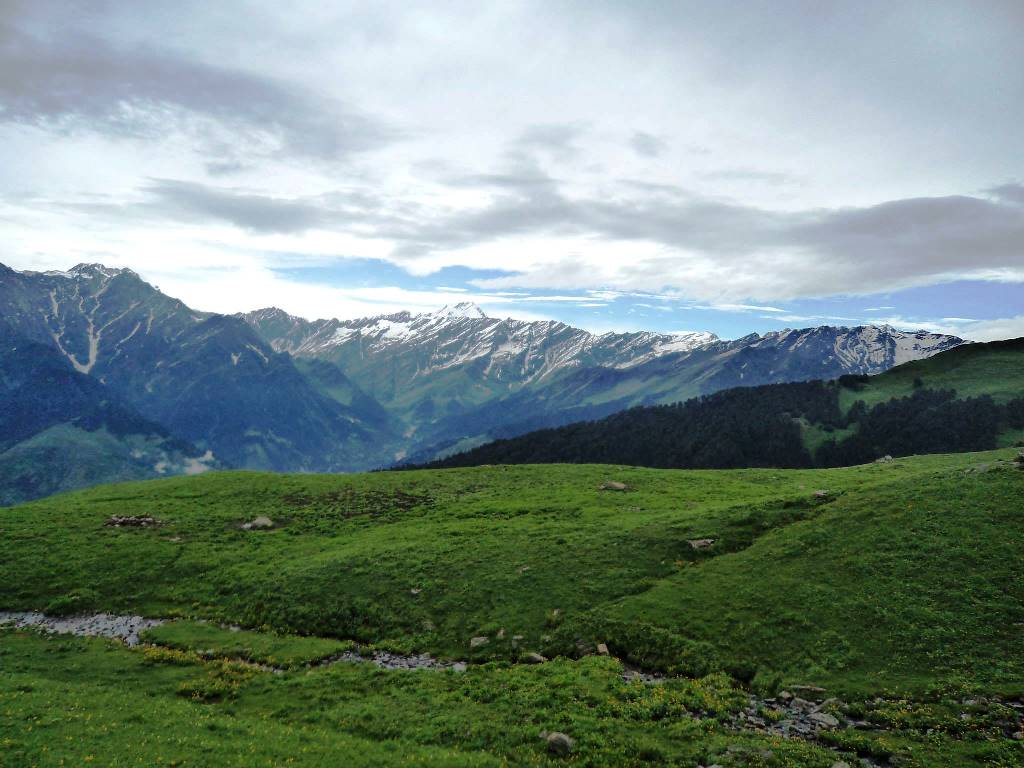 Bijli Mahadev: Too Good to Be True, and Yet It Exists
When I was researching about this one, all I could think was those yearly calendars – featuring scenic locations of Europe. Well yes, the top of Mathan Hills does look that exotic. Google a few pictures and you will understand what I am talking about. On a clear day, the dreamy clouds form a white roof over the area while tall deodar trees seem to be touching that roof. Atop this hill is perched the famous Bijli Mahadev Temple, after which the trek has been named. Some 15 km from Kullu, the temple can be reached on foot from the base of the trek at Halleni village. From here the trail consists of a flight of stairs that lead to the temple through some wonderful forests and charming villages. Before you reach the temple, be prepared to be awestruck by the views of the Parvati and Kullu Valleys, commanded from the top of the hill.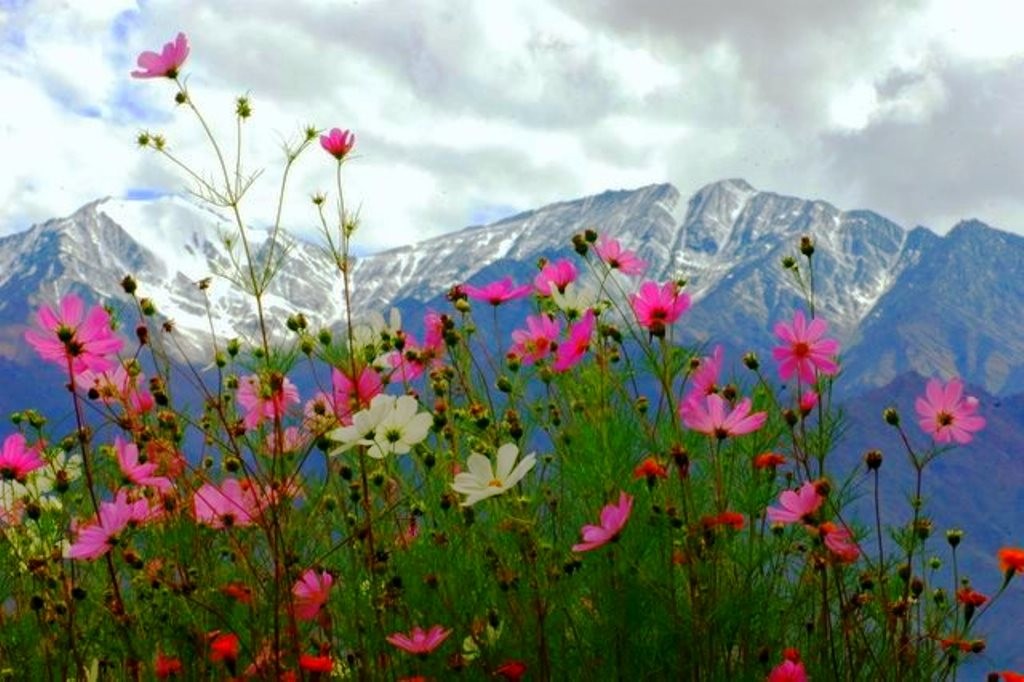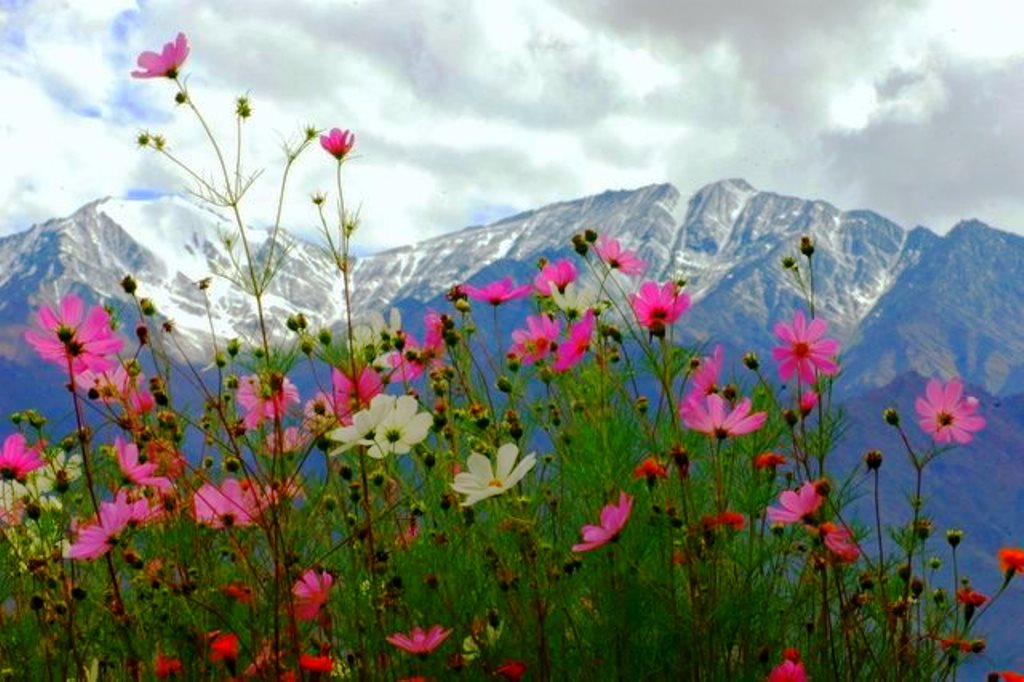 Kheerganga: Paradise to unwind
How relaxing it would be to spend the weekend taking a bath in the natural hot springs with the backdrop of Himalayan Ranges! Kheerganga Trek is the best option if you are looking for a short trek and want to relax amidst the mountains to beat the heat. Ethereally beautiful valley, the swingy wooden bridges, the calmness and the majestic waterfalls will make you feel so close to nature that you would never want to return to your routine life ever again! Just pack your backpacks and take a bus to Bhuntar, from there take a taxi or local bus to Barshaini and start trekking to the majestic valley above!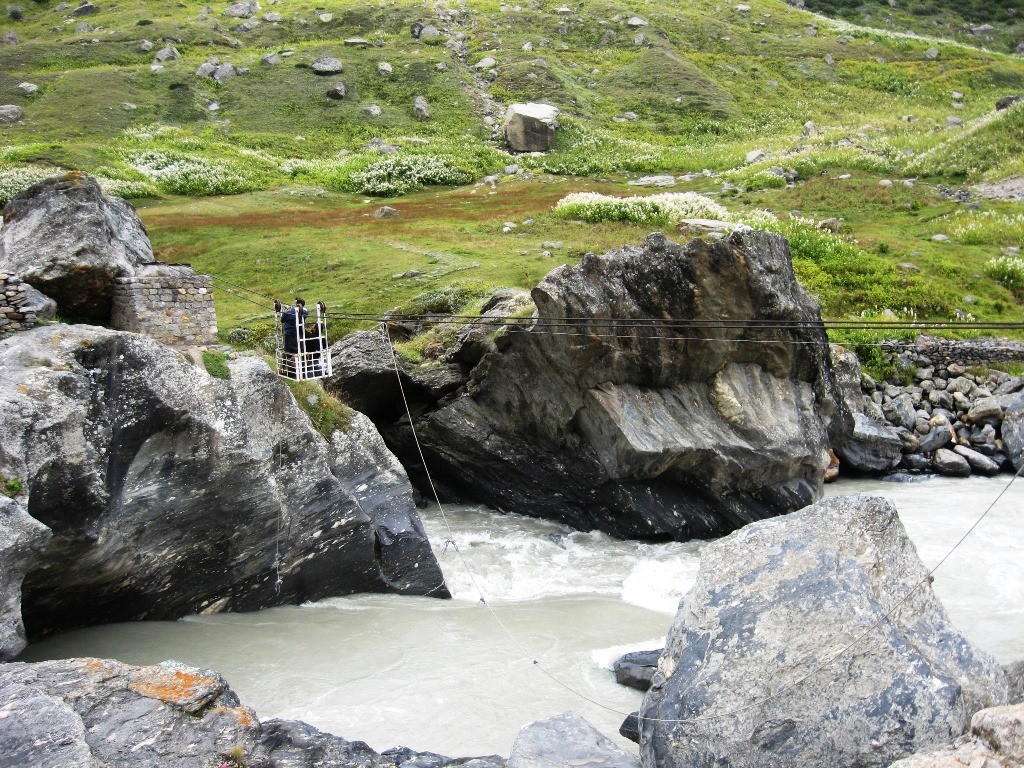 Chandrashila: Unforgettable Long Weekend
A perfect option for a long weekend! I was fascinated when I learned that this trek takes you to Tungnath Temple,the highest Shiva temple in the world! Imagine the views of the snow-capped peaks from here; it is just breathtaking with all the clouds touching your face and leaving you refreshed. Taking this trek was like a feather in the cap, not only I admired the sunset from Chandrashila Peak but also, I did a short trek to Deoria Tal and camped there for the night! The clusters of stars and those mesmerising shooting stars will be there in my memory forever!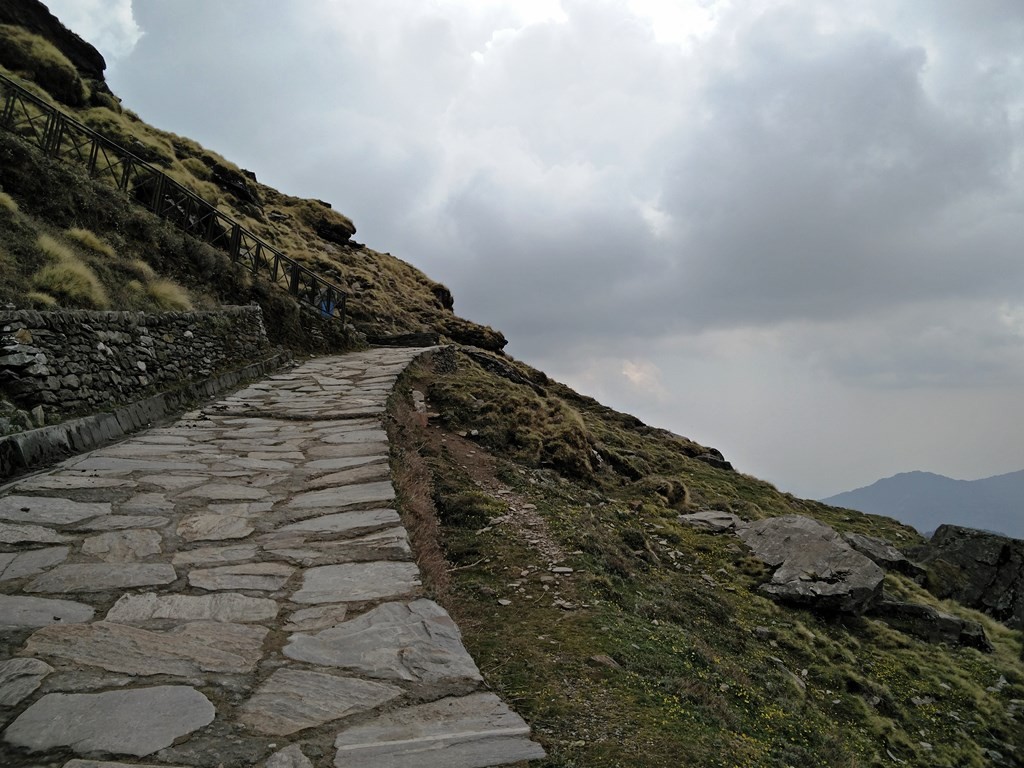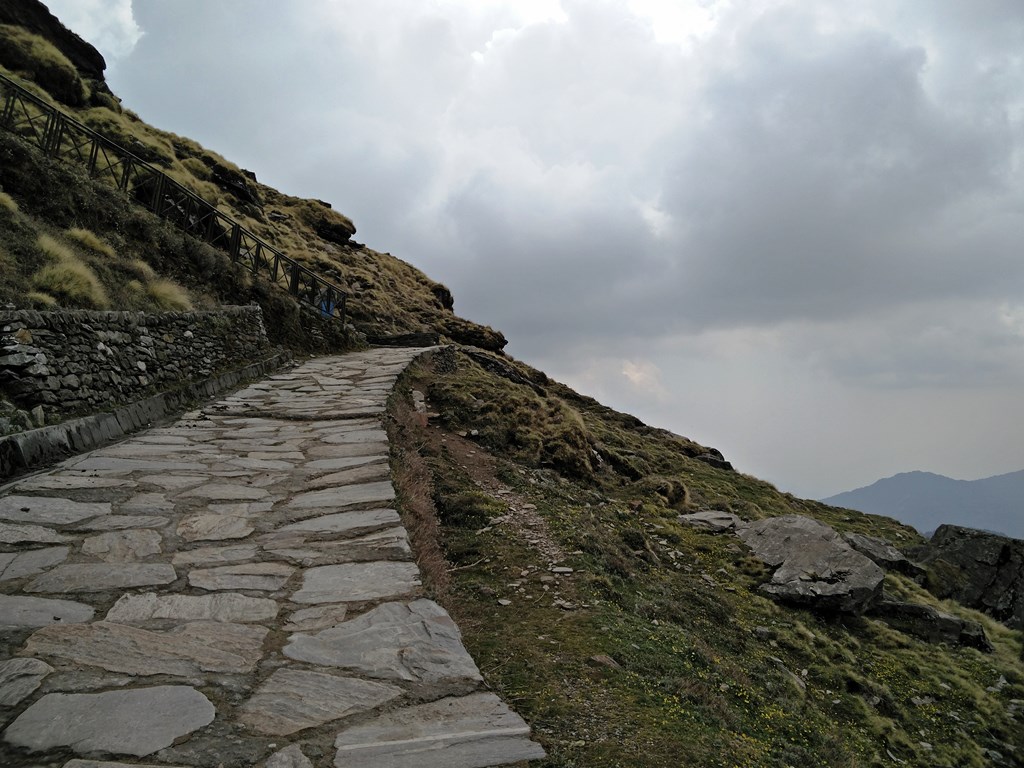 Tirthan Valley: Escape to the Magical Valley
This valley is like a faraway land on earth that we never knew existed! But to see this place you have to take the adventure! Located by Tirthan River, Tirthan Valley is a paradise for anyone seeking it. Long walks in the woodland of Great Himalayan National Park and wandering by the pristine river is just what you need on a weekend! Just sit by the river and enjoy the calmness of the place.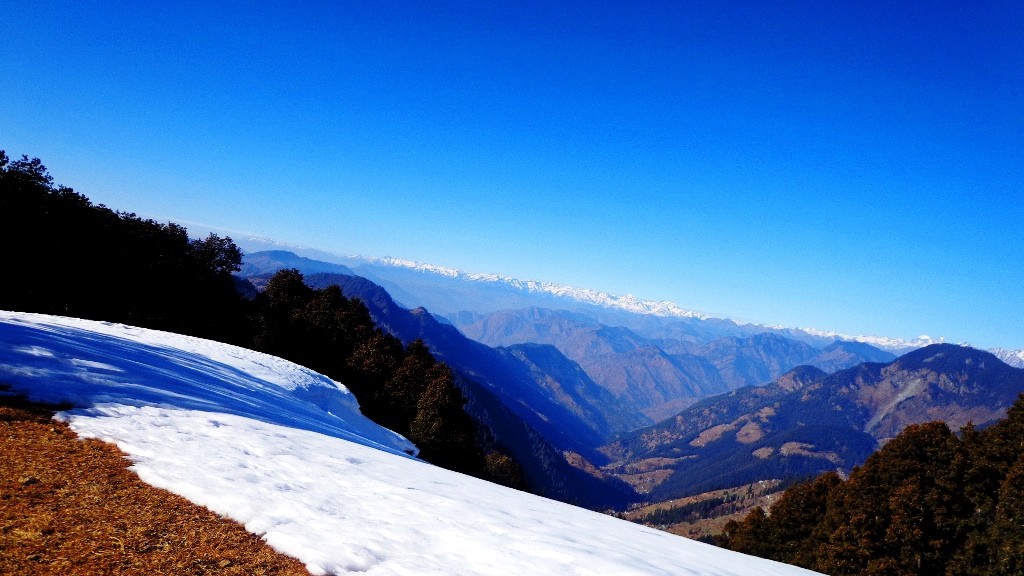 Follow my advice and go on one of these unforgettable treks to see that weekends in June can be awesome too! Trekking is only an added bonus to your trip to these amazingly beautiful states in the Himalayas. Also, a little exercise while partaking some of the most soul-enriching experiences has never hurt anyone. This June, beat the heat by packing your bags and running off to the hills, even if it is only for a short duration.