Korean dramas and films have become a cultural phenomenon in the ever-changing global entertainment scene, enthralling viewers with their distinct stories and endearing characters on a global scale. Even though the Hallyu wave has given rise to a wide range of modern tales, there is an unmistakable charm to shows set in the 1990s—a decade marked by memorable fashion trends, quick technological advancements, and subtle cultural differences that live on in our collective memory.
South Korea saw significant change during the 1990s, which also signalled the beginning of the nation's ascent to prominence in the international cultural arena. During this time, modernity was welcomed and traditional values came together to create a lively and dynamic social fabric. In light of this, Korean storytellers have drawn inspiration to create narratives that bridge the past and present while also entertaining listeners.
Korean dramas and films have skillfully captured the essence of the 90s, taking audiences on a nostalgic journey through a transformative era. From romance to societal commentary, these productions transport viewers to a time when beepers and baggy jeans reigned supreme.
Join us as we explore notable dramas and films that expertly harness the spirit of the 90s, offering an immersive experience that's both unforgettable and captivating. Get ready to travel back in time and experience the magic of the 90s through the lens of Korean entertainment.
Here are some of the Korean movies and dramas set in the 1990s era.
Twinkling Watermelon (2023)
Twinkling Watermelon tells the story of Ha Eun-gyeol, who is a CODA with a natural talent for music. Eun-gyeol is a model student who lives a double life and is fed up of living his life as a "trophy son" for his father. At night, he turns into a rock guitarist for the band Spine9. Upon discovering a peculiar and captivating music store, he is transported back to the year 1995 where he meets his teenage father Ha Yi-chan, who can hear and wants to form a band to impress his crush Choi Se-kyung and has no clue about his (present life wife) Yoon Cheong-ah.
Starring Ryeoun, Choi Hyun-wook, Seol In-ah and Shin Eun-soo in the lead roles, the series delves into multiple genres such as coming-of-age, fantasy, romance, family, friendship, comedy and more. The drama has gained a huge following among Korean drama fans for its relatable and heartwarming narrative which tugs our hearts. The show further makes us nostalgic with his amazing 1990s K-pop songs, use of beepers, Y2k fashion, use of walkmans and cassettes and so much more. 
Twenty-five Twenty-one (2022)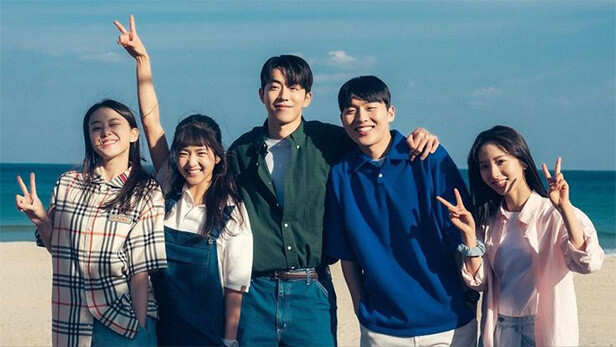 Kim Tae-ri and Nam Joo-hyuk star in Twenty-five Twenty-one, a story that follows Na Hee-do and Baek Yi-jin as they navigate the 1998 IMF crisis. Na Hee-do is a talented fencer on her high school team, but the crisis leads to the team's disbandment. It's during this time that she meets Baek Yi-jin, whose father's business goes bankrupt. Together, they embark on a journey towards success and support each other along the way, eventually falling in love.
Twenty-Five Twenty-One takes us on a journey of Na Hee-do from being a school kid to an adult. During the 1998 era, she was a high school girl with a determination to be a nation-level fencer while also throwing tantrums, and feeling embarrassed about little things rather than crying out loud. She also loves Full House comics, chatting on forums and more. The drama also stars Kim Ji-yeon (Bona), Choi Hyun-wook and Lee Joo-myung in pivotal roles.
Reply 1997 (2012)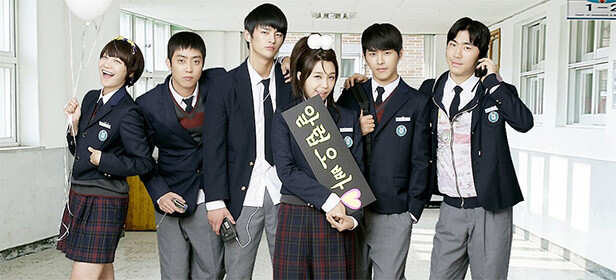 Reply 1997 pioneered the blend of nostalgia and relatable characters in Korean dramas. Set in Busan during the vibrant 90s, the series follows six friends navigating the rollercoaster of adolescence amid cultural shifts and iconic trends of the era. Starring Jung Eun-ji, Seo In-guk, Hoya, Eun Ji-won, Shin So-yul and Lee Si-eon, Reply 1997 is a tale of friendship, first loves, and the pursuit of dreams.
Set against the backdrop of major societal transformations and 90s pop culture phenomenon, the story follows a group of friends as they negotiate the turbulent road of adolescence. The drama deftly incorporates allusions to well-known songs, style statements, and social mores to transport viewers to a time and place where mixtapes and flip phones are the standard.
Reply 1994 (2013)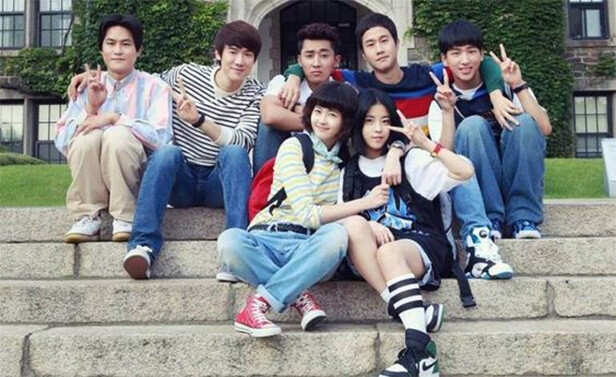 Following the success of Reply 1997, Reply 1994 continues the winning formula of blending nostalgia with compelling storytelling. Set in the mid-90s, the drama unfolds within the walls of the Ssangmundong boarding house in Seoul, becoming a microcosm of diverse personalities and dreams.The series' central topic is the enduring value of friendship. Watchers experience the highs and lows of friendships developed amongst a group of friends from different parts of South Korea as they navigate academic life, cultural differences, and personal development.
Starring an ensemble cast including Go Ara, Jung Woo, Yoo Yeon-seok, Kim Sung-kyun, Son Ho-jun, Baro, Min Do-hee, Sung Dong-il, and Lee Il-hwa, Reply 1994 stands out for its painstaking attention to historical and cultural minutiae. Viewers are given an immersive experience as the drama deftly blends allusions to notable historical events, fashion trends, and pop culture from the 1990s. The production crew does not spare any detail in capturing the atmosphere of mid-1990s Seoul, from the soundtrack that mimics the music scene of the time to the realistic depiction of everyday life.
20th Century Girl (2022)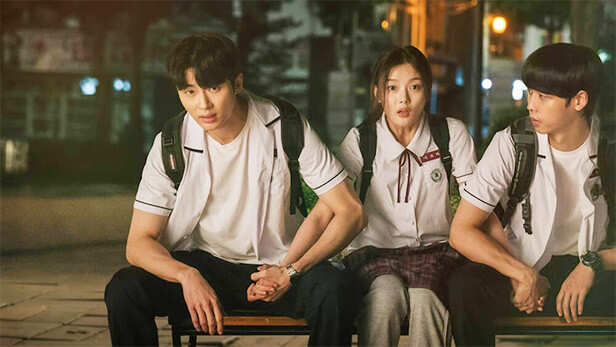 Starring Kim Yoo-jung, Byeon Woo-seok, Park Jung-woo, and Roh Yoon-seo, 20th Century Girl is a Korean movie that portrays the companionship and excitement of experiencing first love set in the year 1999.
In 1999, a compassionate teenager, known for her kindness, takes it upon herself to closely monitor a popular classmate at the request of her infatuated best friend. Bo Ra, a 17-year-old high school student with exceptional taekwondo skills, a radiant personality, and a membership in the school's broadcasting club, finds herself drawn into the world of Hyun Jin. Bo Ra's best friend, Yeon Du, harbouring feelings for Hyun Jin, entrusts Bo Ra with the task of uncovering details about him before heading to the U.S. for heart surgery. As Bo Ra delves into this mission, she unexpectedly finds herself falling for Hyun Jin.

See Also: 10 Winter-set K-dramas To Watch On Cosy Nights In: Goblin, Romance Is A Bonus Book and more