Shah Rukh Khan truly understands the art of winning millions of hearts. The video of him taking Asha Bhosle's used tea cup at the World Cup 2023 finals is trending on the internet yet again.
 Shah Rukh Khan takes Asha Bhosle's used tea cup at the World Cup 2023 finals
Shah Rukh Khan was seen watching the World Cup 2023 finals match between Australia and India with superstar singer Asha Bhosle in a video that one of his fans posted on the X handle. In the same photo, his spouse Gauri Khan was also visible. The video opened with the actor watching the match at the Narendra Modi stadium in Ahmedabad, chatting with the legendary singer. Later on, he was observed robbing Asha of her teacup when he saw that she was sitting with it empty. SRK persisted and took the cup from the renowned singer even though she was first hesitant to give it to him. Then he got up and, taking a few steps, gave it to one of the staff members who was there.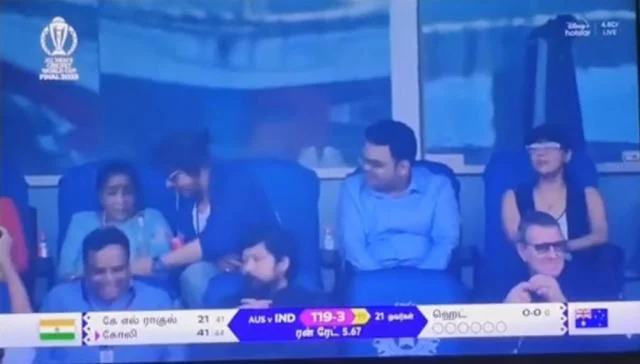 Netizens' reaction to Shah Rukh Khan's video of taking the used cup from Asha Bhosle
Fans of Shah Rukh Khan went crazy and began applauding him for the same as soon as the video was uploaded. Although one user expressed admiration, "A gentleman in the true sense…. Love and respect", another user wrote, "How humble he is." To watch the video, click here.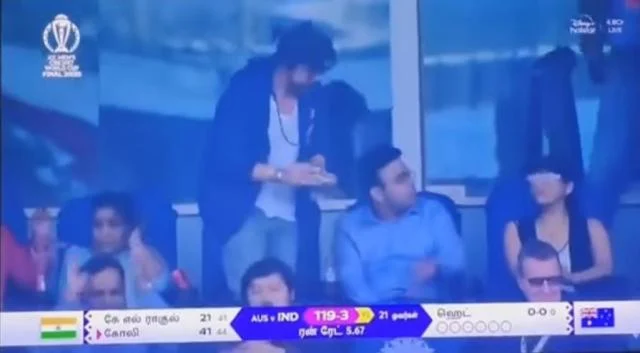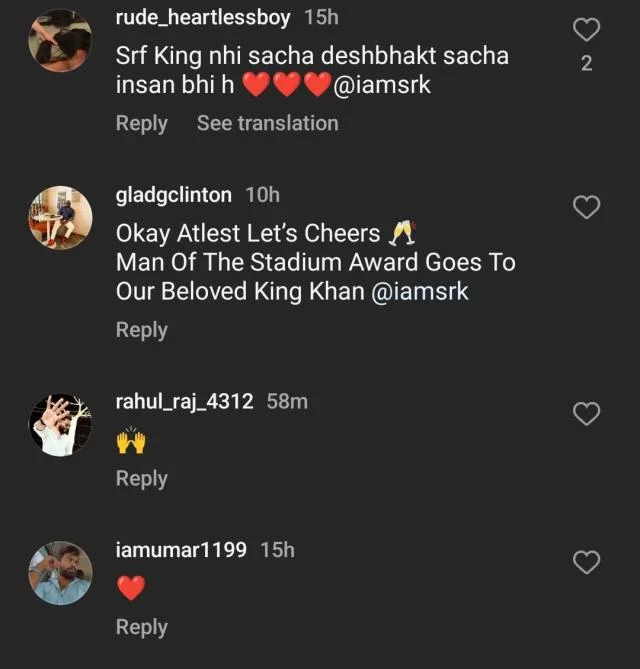 Shah Rukh Khan was spotted with Gauri Khan, Aryan Khan and Suhana Khan at the World Cup finals
We previously saw the Khan family, with the exception of the smallest member, AbRam Khan, attending the World Cup finals at the Narendra Modi Stadium in Ahmedabad. Aryan Khan and Suhana Khan, the couple's children, were seated in the front row of the photo that went viral on the internet, and SRK was seen sitting next to his adored wife Gauri Khan. The foursome, dressed in white, were ecstatic to be taking part in the match. 
Shah Rukh Khan pens a note appreciating team India even after its defeat at the WC finals
In the World Cup 2023 finals, team India lost to Australia, but many celebrities, Shah Rukh Khan among them, didn't pass up the opportunity to show their support for the boys in blue. SRK took to his X handle and wrote a message complimenting the cricket players on their memorable performances throughout the competition. He said that their great spirit and persistence were matters of honour. SRK penned: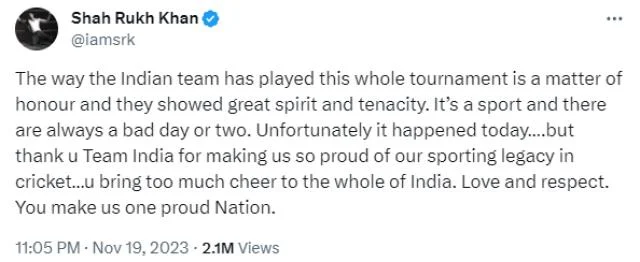 "The way the Indian team has played this whole tournament is a matter of honour and they showed great spirit and tenacity. It's a sport and there are always a bad day or two. Unfortunately it happened today….but thank u Team India for making us so proud of our sporting legacy in cricket…u bring too much cheer to the whole of India. Love and respect. You make us one proud Nation."