Best off-beat Himalayan Treks
The Scottish-American writer, John Muir once said, "The clearest way into the Universe is through a forest wilderness."
And man, was he right! What could be a better way for people like us to get close to nature than getting lost in the forests! Truthfully, there's not much of true nature left around us. Humans have gone everywhere; they have taken over nature and established their empire. Today, sky-piercing towers make the skyline, and bustling, over-crowded metropolises, dominate the landscape. Sometimes, it even gets hard to find a lush public park in cities.
To come across the true bounties of nature, I suggest you go on a trek. And, to find nature, you do not even have to go far to any international destination. The Himalayas in the North and Northeast, and the Western Ghats in the South are perfect for trekkers. From easy hikes that are almost like a walk in the park to some demanding ones that require you to utilise every muscle in your body, all kinds of trekking excursions are possible here.
Roopkund, Har Ki Doon, Goecha La, Beas Kund and Nag Tibba are some of the most taken trekking trails in India. However, if you are one of those, who like to, as our favourite Star Trek character, Captain Kirk, says, "Boldly go where no man has gone before", then the following are some treks you can consider for your next excursion. I suggest that you try at least a few of these in 2016 itself! Life is too short to be delaying such amazing experiences for the future.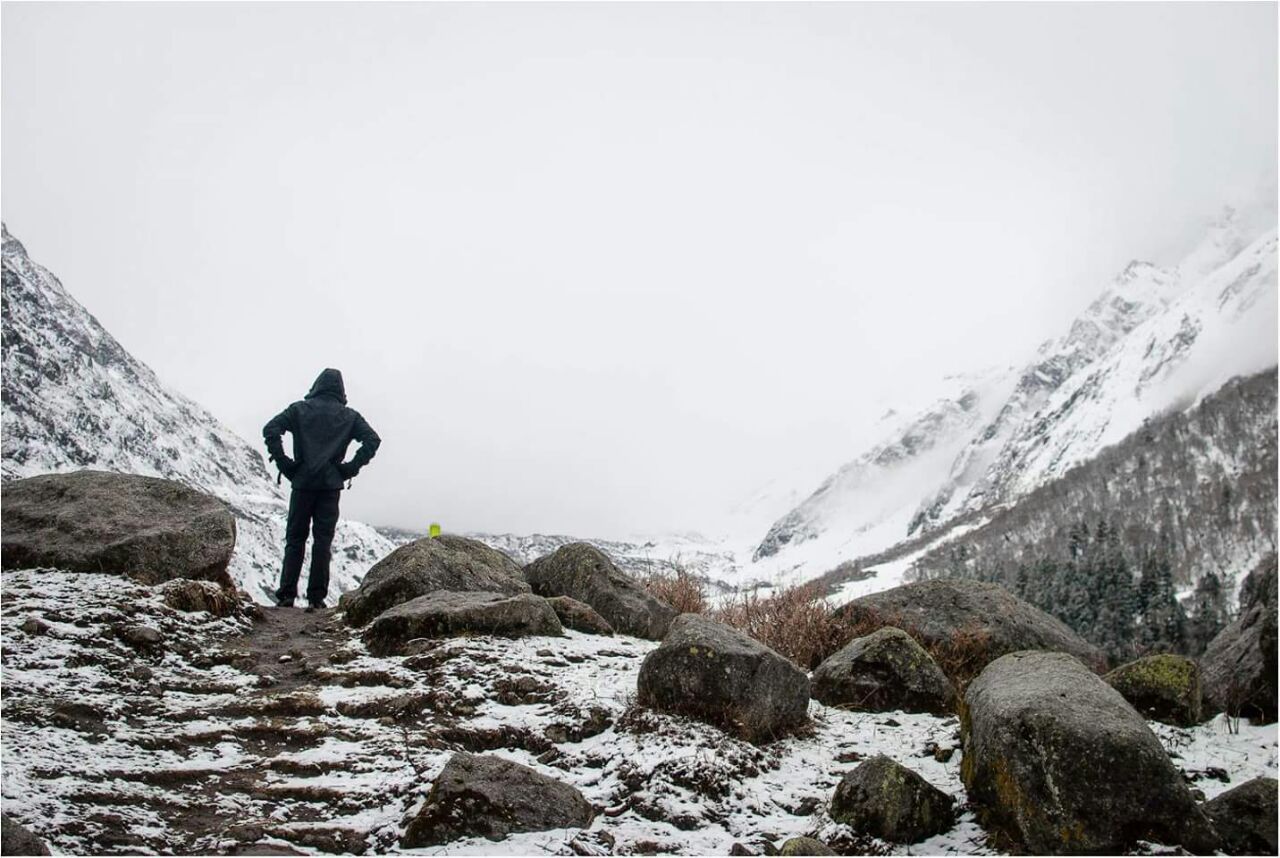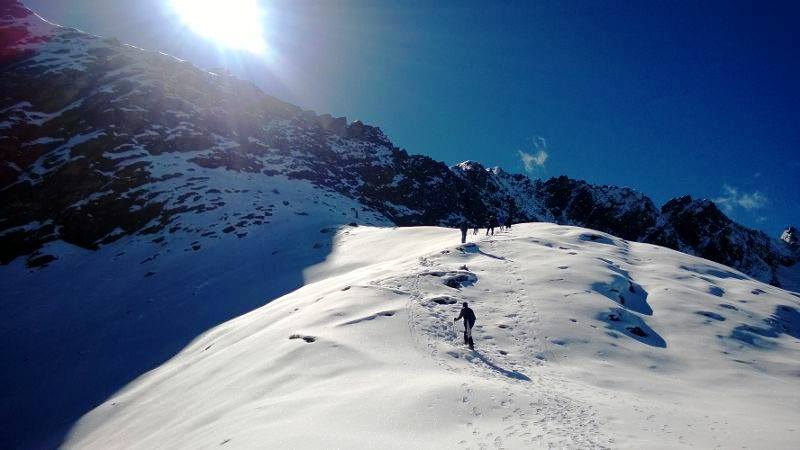 Sar Pass Trek
The spectacular Himalayas beckon adventure lovers from all parts of the world. It is because of this astounding mountain range that trekking and mountaineering are among the most preferred adventure sports in India. Trekkers, looking for an unconventional journey in these mountains, should go for the Sar Pass Trek. This trail is ideal if you are new at this activity, as it doesn't demand too much physical fitness. Beginning from Rumsu Base Camp, this trek takes you to Kasol, Grahan village, Min Thatch campsite, Sar Pass, Biskeri Thatch, Barshaini and Bhuntar over the course of the next 5-6 days.
Keri to Arambol Trek in Goa
The alluring beauty of Goa and its colonial heritage is no secret to anybody. But, what most people don't know is that Goa is also a great destination for trekking. Most people come here, enjoy on its beaches, go for sightseeing to some of its tourist hotspots, and that's it. They miss trying trekking here, which is perhaps the best way to explore the stunning landscape of this state. This trek begins from Goa's northernmost seafront, Keri or Kerim Beach and takes you uphill and downhill while you explore fantastic shores. The best thing is that this is only a day activity. So, even if you are more inclined towards relaxing on beaches or trying snorkelling, scuba diving or jet skiing during your holiday in Goa, you can take half a day out to enjoy this trek.
Ocean Trek to Neuti Beach in Goa
This is another beach trek in Goa that you can enjoy during your vacations. The adventure takes you to a tiny hamlet in the state of Maharashtra, near Vengurla and Malvan. Beginning your trek here in the refreshing air, coming from the Arabian Sea, you move along the ocean from one beach to another. The exciting tour begins at 7:00 am in the morning and ends after 12 hours, giving you ample time to enjoy. My friend availed this package, and he told me that he was also offered a mouth-watering coastal Malvani lunch after he arrived at the destination of this trek, Neuti Beach. Wow, what more can you ask for!

Poon Hill Trek
Those, who want to step outside India, but are very considerate about the budget, can go for trekking in the gorgeous country of Nepal. This small country boasts splendid landscapes, and a culture, which fascinates and intrigues all. Out of all the treks offered in Nepal, Poon Hill trek is the one, which has impressed me the most. This 9-day jaunt offers such magnificent vistas of the Annapurna Range that you will be left awe struck with a single glimpse. The adventure begins in the national capital, Kathmandu, and takes you to the beautiful Pokhara. The city of Pokhara can be called the epicentre of thrill and adventure in Nepal. It is a base for many trekking trails to the Annapurna Region. This trek further takes you to scenic villages, pristine rivers, and soothing forests of rhododendrons and oaks. Sure sounds like an exciting tour!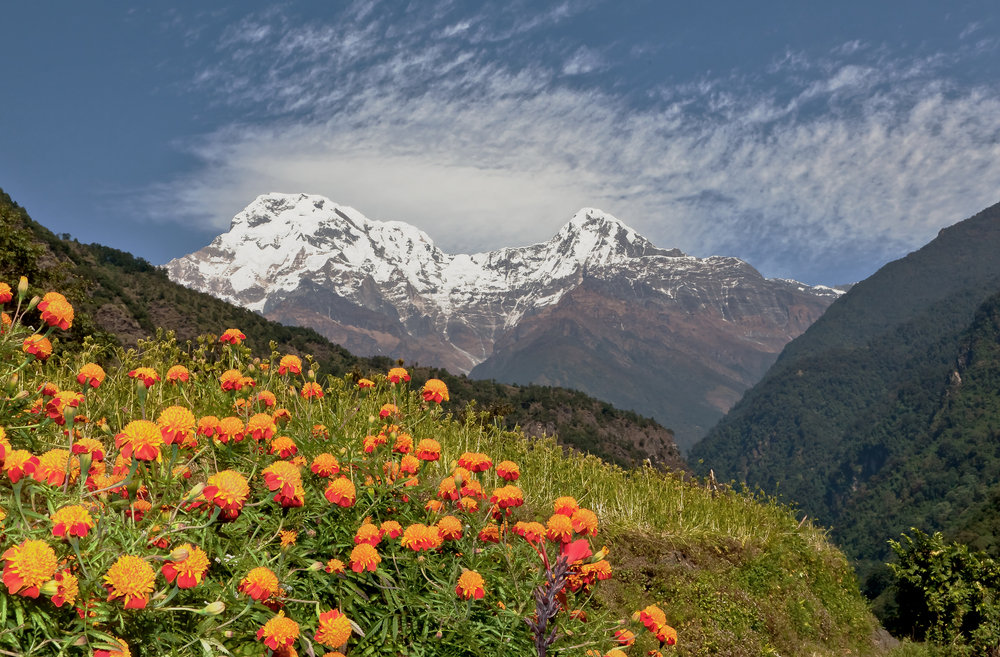 Moon Peak Expedition
This trek is perfect for those, who cannot take much out of their busy lives to suffice their thirst for adrenaline. The 5-day hike begins from McLeodganj, which is about 500 km from New Delhi. Moon Peak is the destination of this trek; however, its highlights are the steep climbs and hiking on rocky trails. You cover a distance of about 45 km in the course of 5 days and reach an altitude of over 15200 feet. If this trek has been on your wish list for quite some time, then let 2016 be the year, when you eliminate it from it by doing it.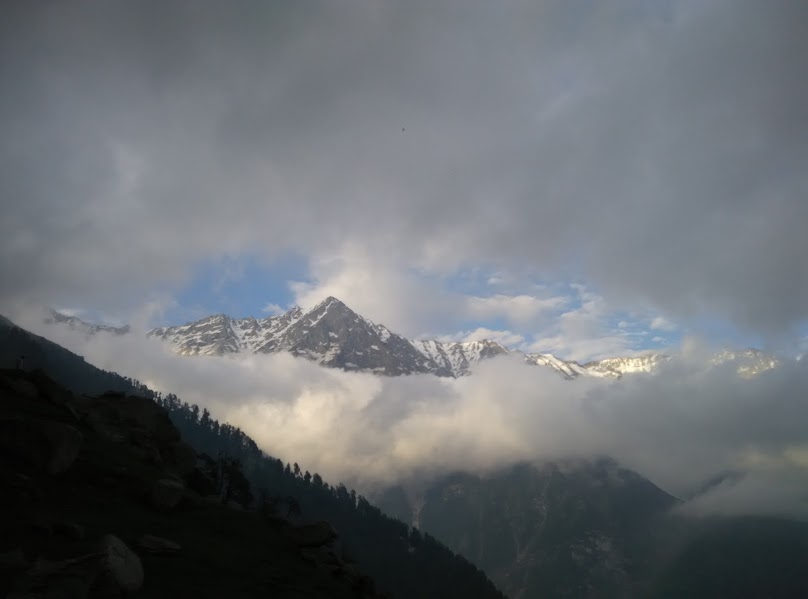 Parvati Valley Trek
All of you must have heard of the beautiful place called Kullu in Himachal Pradesh, but I bet most of you are still unaware of the Parvati Valley. This soothingly pure valley is the heart and soul of the Kullu district. A trek to this place will introduce you to the natural magnificence hidden here. This short, 4-day excursion will take you to Bhuntar, Kasol, Kheer Ganga and Malana. The trek is considered easy, so if you are concerned that your fitness might not allow you to finish this sojourn, then you can drop all your worries right now. It will take you to an altitude of almost 10000 feet and provide you with vistas of the snow-clad peaks of the Pir Panjal Range.
Indrahar Pass Trek
The best thing about the Indrahar Pass trek is that unlike most other trekking trails, it can be enjoyed any time of the year. If you are looking for a moderately tough trek, wherein you can enjoy camping under the star-lit Himalayan sky, then you should opt for this excursion. One night, you will be staying inside the rocky Lahesh Cave, like humans in the prehistoric times did. The highest altitude you reach on this jaunt is around 14245 feet. Yes, over five times higher than Burj Khalifa, the world's tallest building. This trekking trail is a little demanding; so, I suggest you work a little on your fitness before embarking on the journey.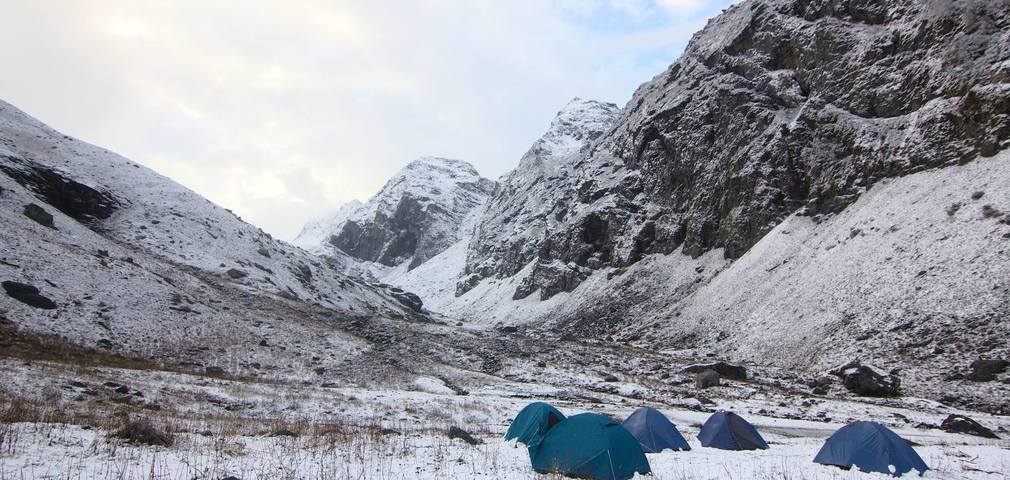 Kanamo Peak Trek
In the months of July, August, September and October, the weather of the Spiti Valley becomes extremely pleasant, when the autumn season embraces the whole state of Himachal Pradesh. This adventurous 3-day tour begins from Kaza, a quaint town, looked upon by imposing mountains. A visit to Ki or Key Monastery, the biggest Buddhist centre in the Spiti Valley, is also offered by many tour operators. Make sure, the one you are choosing includes this visit in the itinerary so that you can add a soothing dimension to your trip. In this 11th-century gompa, you can see ancient Buddhist paintings and scrolls. Now, take note that this is a proper mountaineering expedition, leading you to an altitude of around 20000 feet, so be very careful while attempting it and take all necessary precautions.
Sham Valley Trek
Whenever the word, 'Ladakh' is heard, our heads are filled with images of a charming barren desert with high mountain peaks and serene rivers. Imagine how amazing it would be to explore this magnificent place on foot! The 8-day long Sham Valley trek is a great choice for those, who are looking for a slightly demanding challenge. What I like the most about this itinerary is that you also get to explore various tourist hotspots in the region like Shanti Stupa, Leh Palace, Likir Monastery, Thiksey Gompa, and the enchanting Pangong Tso.
Though there are many travel itineraries for vacation in Ladakh, I urge you to choose a trekking option. It not only lets you explore the landscape, but also allows you to feel it and develop a newfound respect for its tranquillity. If you want, you can also enjoy rafting on the gleaming waters of the Zanskar River.
Though many other trekking excursions are offered in the country, these are some great off-beat ones that you should have on your 2016 trekking list. These take you away from the hiking crowd, deep within nature and make you forget all the hassles, tensions and monotony of life.